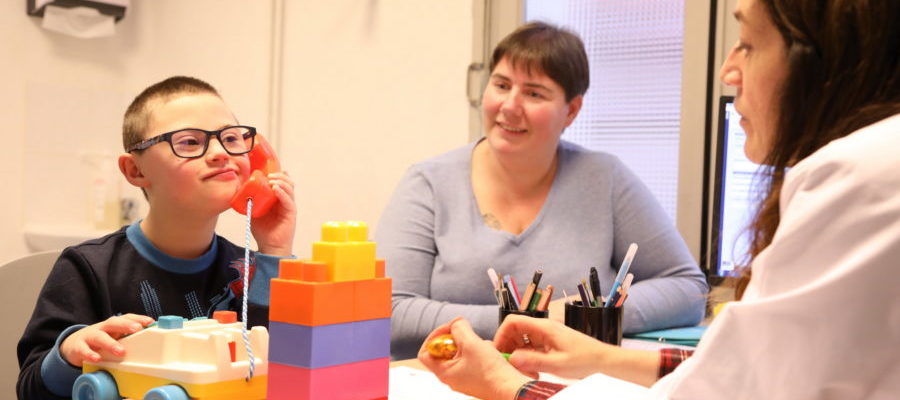 THE INSTITUTE'S RESEARCH PROGRAMS
Perseus
Assessing the safety and tolerance of an EGCG-based food supplement in children aged 6-12 years old with an intellectual disability
Project completed – awaiting the results

In collaboration with:
Fundació Institut Mar d'Investigacions Mèdiques (FIMIM)
Hôpital Necker-Enfants malades
Catalan Foundation of Down syndrome
Polytechnic University of Catalonia (UPC)
CRB-BioJeL
Study Objective
PERSEUS (Pediatric Exploratory Research Study of EGCG Use and Safety) is a therapeutic clinical research program aiming to assess the safety and tolerance of an EGCG-based food supplement extracted from green tea in children aged 6-12 years old with an intellectual disability. It also aims to assess if EGCG improves the development of cognitive and adaptive functions in these children after 6 months' treatment.
Description
The PERSEUS study was carried out at the Jérôme Lejeune Institute in France, in collaboration with Hospital del Mar Medical Research Institute in Barcelona, Spain.
5 investigating centers took part in the study: the Jérôme Lejeune Institute in France and, in Spain, Hospital del Mar Medical Research Institute in Barcelona, Hospital Infantil Universitario Niño Jesús in Madrid, the Hispalense Institute of Pediatrics in Seville, and Marqués de Valdecilla University Hospital in Santander.
The PERSEUS study started in February 2018. 70 patients aged 6-12 years old were enrolled, including 19 patients at the Jérôme Lejeune Institute. The final visit was carried out at the Jérôme Lejeune Institute in March 2020.
The patients were randomly assigned to 2 distinct treatment groups (the treatment and the placebo, in the form of a food supplement: chocolate-flavored powder to be dissolved in water).
The randomization of eligible patients into each of the groups aimed to ensure that there was no bias between the two groups.
Each child took the treatment for 6 months and came to the Jérôme Lejeune Institute for 3 follow-up consultations. The study's two main criteria were safety and tolerance, which were assessed by the following examinations: EEG, functional MRI, echocardiography, and blood samples (liver and thyroid).
The data collected during the PERSEUS study has been analyzed and will be published. The results will be made known shortly.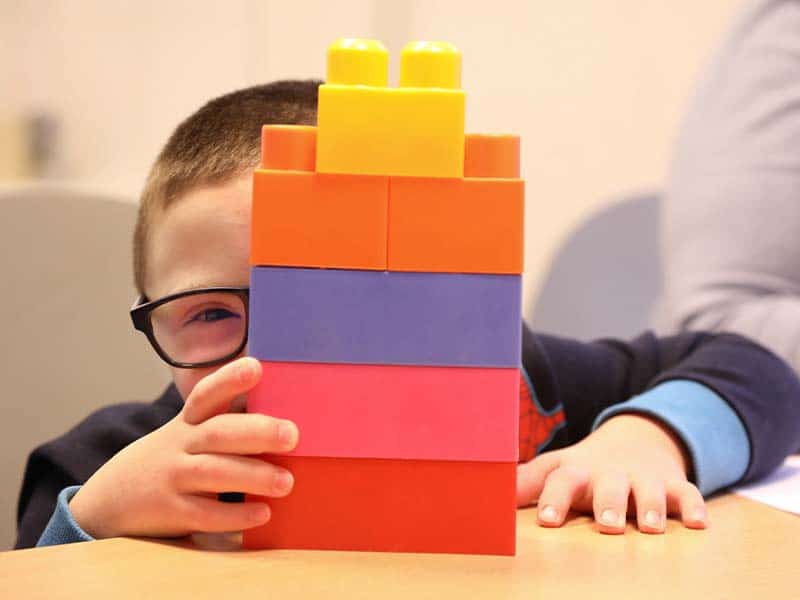 Frequently Asked Questions About PERSEUS
In 2016, the TESDAD study carried out in Spain by a team under Professor Mara Dierssen – president of the Spanish Society of Neuroscience – and partly funded by the Jérôme Lejeune Foundation, sought to assess the tolerance and activity of EGCG in adults with trisomy 21.
The results were made public in June 2016. Significant results were observed on some of the neuropsychological tests.
But these results do not enable us to draw final conclusions about the EGCG molecule's activity in improving the cognitive abilities of people with trisomy 21, nor to guarantee that it is completely safe in children.
We can suppose that the biological effect of EGCG may be greater in young patients with trisomy 21. This is due to the fact that they present greater brain plasticity and are in the middle of their learning period.
One of PERSEUS's objectives is precisely to assess the safety of EGCG in children.
We strongly advise against giving your child green tea, even though this food supplement is on sale in France. At the present time, the safety of EGCG in children has not been proved by any study. This is precisely one of the PERSEUS study's objectives.
Furthermore, alerted by several cases of side-effects (especially hepatitis) in people consuming green tea-based preparations, the French Agency for Food, Environmental and Occupational Health and Safety (ANSES) published recommendations on 7 August 2012. The Agency also advised people to be extremely cautious about products sold online, whose traceability and compliance with safety standards are not always guaranteed. In any case, if you give, or would like to give, green tea or a green tea extract to your child, talk it over with your doctor at the Institute.