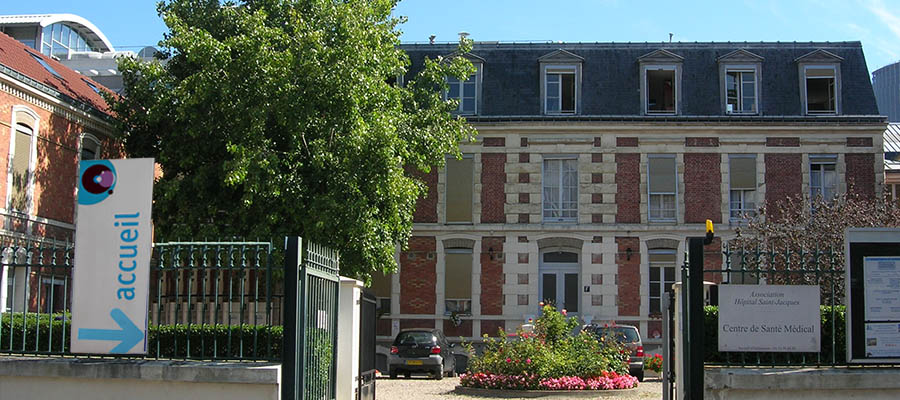 The Jérôme Lejeune Institute, founded in 1997, is today one of the leading medical centers worldwide specializing in Down syndrome (trisomy 21) and other genetic diseases with intellectual disability.
The Jérôme Lejeune Institute is one of the partners of the Paris Saint-Joseph Hospital Group, with which it has set up a healthcare cooperation group for its consultations. It pursues three missions: Care, Research, Training.
Care
Its multidisciplinary team of specialized doctors and paramedics provides lifelong personalized and global medical care for almost 10,000 patients from all over France, and even abroad.
A reference center for consultations for individuals with Down syndrome, the Institute also follows:
Patients with other syndromes (more than 250 known syndromes) or another genetic abnormality:

5p deletion (or Cri du chat syndrome), fragile X syndrome, Rett syndrome, Williams-Beuren syndrome, Smith-Magenis syndrome, Prader-Willi syndrome, Angelman syndrome,
Many other very rare syndromes,

Many patients with an intellectual disability considered to be of genetic origin, but for which the cause has yet to be identified.
Research
With the support of the Jérôme Lejeune Foundation, the Jérôme Lejeune Institute is rapidly developing. It now manages its own biological resource center and acts as the sponsor or investigating center for many research projects:
To elucidate the causes of intellectual disability and associated diseases,
To search for treatments to:

correct intellectual disability,
increase autonomy,
improve quality of life.
Training
The Institute is determined to transmit its expertise, in order to maximize the number of people capable of taking care of patients. To this end, it:
offers appropriate training for families and professionals (doctors, paramedics, educators),
hosts placement students, future doctors or paramedics,
counsels families, sharing its experience through consultations.