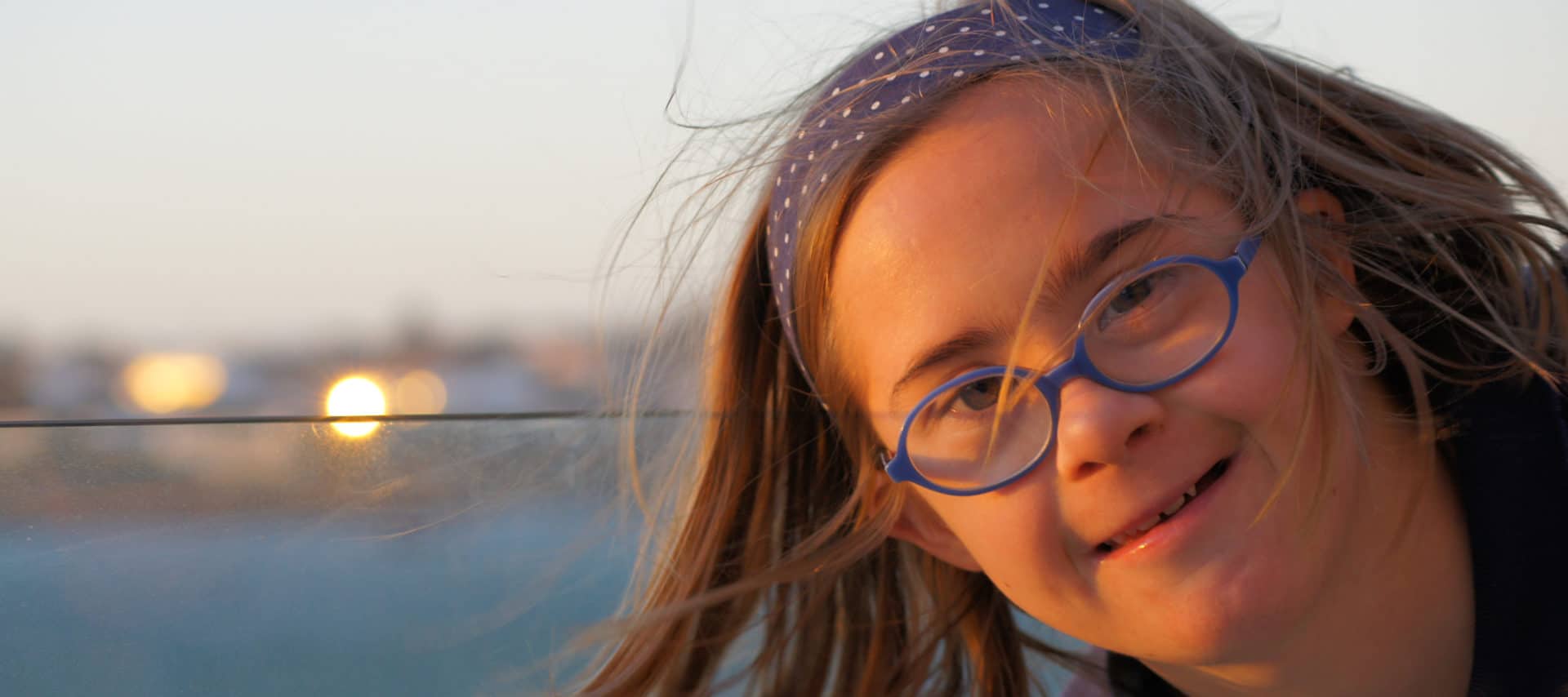 THE INSTITUTE'S RESEARCH PROGRAMS
GO-DS21
Studying the impact of environmental and genetic factors on the development of people with trisomy 21

In collaboration with:
Consortium GODS-21
King's College London en Angleterre
Institut Hospital Del Mar d'Investigacions Mèdiques en Espagne
CRB-BioJeL
Patients Enrolled
57 / 100
The Project
The Jérôme Lejeune Institute is participating in a European research project on disorders associated with trisomy 21: GO-DS21.
This project is run in partnership with Hospital del Mar Medical Research Institute in Spain and King's College London in England.
Study Objective
The objective of this study is to investigate the impact of environmental (lifestyle, diet, sleep, exercise, etc.) and genetic factors on the development of people with trisomy 21.
More concretely, it is based on the following observation: people with trisomy 21 are more prone to metabolic (e.g. overweight), endocrine (hormonal), and behavioral disorders. The GO-DS21 project is looking at the link between these disorders and trisomy 21, in order to offer the best possible treatment. The challenge is to prevent or minimize these disorders in order to improve the development of people with trisomy 21.
How is the Study being Conducted?
The GO-DS21 started in June 2021 and is expected to last 3 years. In each of the 3 investigating countries, 100 volunteers – all with trisomy 21 and aged 12-45 years old – will be enrolled on the study.
In each investigating center, participants will come for an enrolment visit, including a medical examination (gathering their medical history and carrying out a clinical examination), biological sample collection, and filling in a questionnaire to better understand the person's living environment.
For 20 participants, a follow-up visit will be offered within 3 months of the enrolment visit. It includes a neuropsychological assessment, collecting new biological samples and, when necessary, a medical examination.
How can you Participate in the Study?
Participants in the study, aged 12-45 years old, must give informed consent and make themselves available for the medical check-ups.
If you are interested, or know someone likely to be, feel free to email the Jérôme Lejeune Institute. > GO-DS21@institutlejeune.org

European Funding
The project is funded by the EU's Horizon 2020 research and innovation program, under grant agreement No 848077.