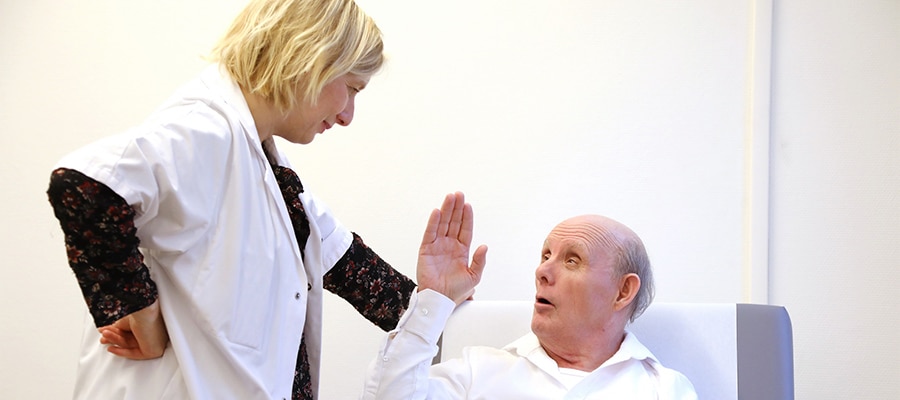 THE INSTITUTE'S RESEARCH PROGRAMS
Horizon 21
European consortium to develop clinical trials for Alzheimer's disease in people with trisomy 21
Number of researchers involved
Number of projects in progress
Number of centers involved
Horizon 21 is a European collaborative project aiming to prepare a therapeutic trial for Alzheimer's disease in the trisomy 21 population, with a view to generalizing it to the entire population.
Program Objective
European doctors, including Dr Rebillat from the Jérôme Lejeune Institute, have together designed the Horizon 21 project. This European project – a world first – aims to harmonize diagnostic protocols among the various countries to obtain a single assessment scale for clinical investigation and monitoring of patients during treatment. Sequencing the genome of more than 500 people with trisomy 21 will enable disease progression markers to be characterized and genetic risk factors to be looked for from the disease's pre-symptomatic phase. This study is funded by the Jérôme Lejeune Foundation and brings together several European teams, including the Jérôme Lejeune Institute.
It involves:
Obtaining a European cohort of 1,000 patients with trisomy 21, including 200 patients at the Jérôme Lejeune Institute.
Getting this cohort ready to start one or more therapeutic trials with partner pharmaceutical laboratories.
Projects in Progress
Genetic markers: large-scale genotyping of people with trisomy 21 to identify the risk and protective factors for Alzheimer's disease.
Cognitive assessment tools: harmonization of tools. A longitudinal study is in progress to identify sensitive tools for early diagnosis of Alzheimer's disease in patients with trisomy 21, which can also be used as markers in future clinical trials. 7 patients at the Jérôme Lejeune Institute are already enrolled on this study.
Biological markers: analyzing neurofilament plasma levels.
Sleep assessment: the impact of Alzheimer's disease on sleep in adults with trisomy 21.
How the Program is Being Conducted
1 method…
To harmonize diagnostic and monitoring protocols for Alzheimer's disease in people with trisomy 21, by creating common tools and harmonizing medical protocols.
… in 3 stages:
Setting up a clinical and neuropsychological patient database
Obtaining and homogenizing structural MRI results
Obtaining and homogenizing results from lumbar puncture samples
In France, the TRIAL21 study is enabling 200 patients with trisomy 21, aged 35 years old or over and without diagnosed Alzheimer's disease, to be recruited and monitored.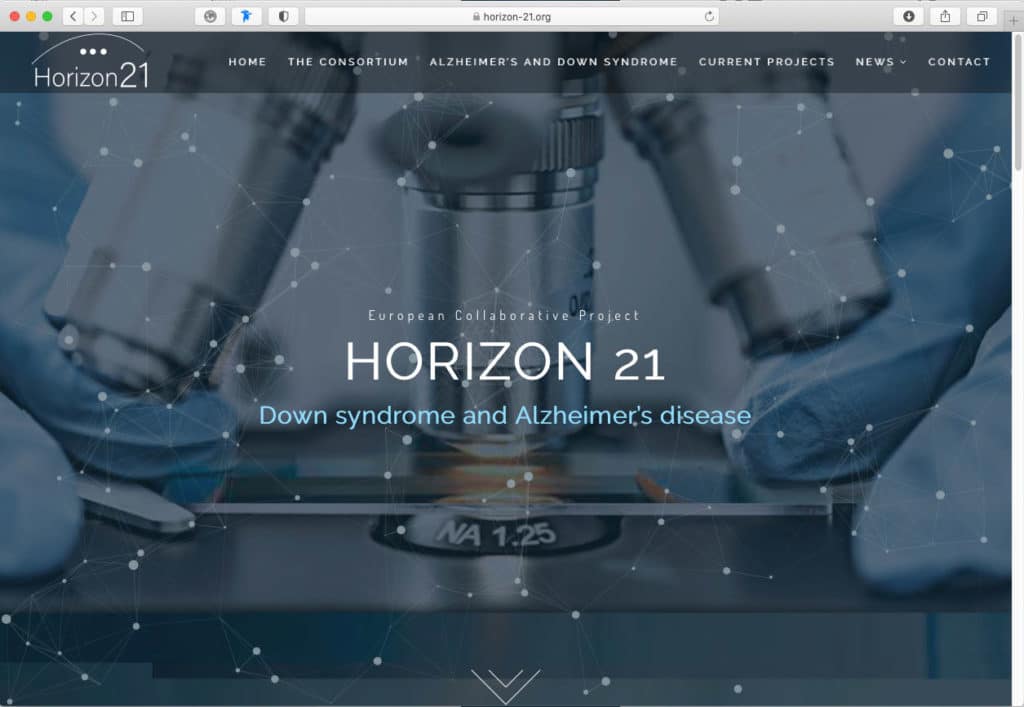 For Further Information
Want to find out more?
Contact Dr Anne-Sophie Rebillat, the program coordinator for the Jérôme Lejeune Institute, directly:
+33 (0)1 56 58 63 00.