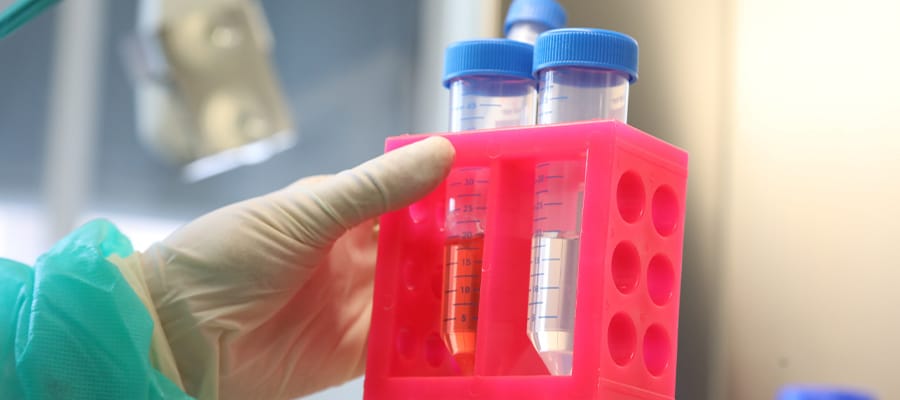 THE INSTITUTE'S RESEARCH PROGRAMS
ICOD
Developing and making available a new chemical entity to improve cognitive performance in people with trisomy 21

In collaboration with:
6 PARTICIPATING CENTERS
This European research project run by the company Aelis Farma and coordinated by Rafael de La Torre (IMIM, Barcelona) aims to develop and make available a new chemical entity to improve cognitive performance in people with trisomy 21.
What is this research project?
The endocannabinoid system is a group of receptors found throughout the human body. It plays a crucial role in maintaining various balances in the body. This physiological communication system consists of CB1 and CB2 membrane receptors.
CB1 receptors interact with substances present in the body and are found mainly in the brain.
CB1-receptor hyperactivity may be involved in cognitive development disorders, especially trisomy 21.
This new chemical entity seems to inhibit CB1 hyperactivity without modifying this receptor's physiology. It therefore does not appear to cause behavioral side effects.
How will this new molecule be developed?
The ICOD project started in February 2021 and comprises several studies and validation stages before it can be assessed on our patients. As with any new molecule, it is essential to make sure it is well tolerated and offers initial therapeutic effects before administering it.
Subject to these initial results, the project is expected to continue with a clinical trial in several centers – including the Jérôme Lejeune Institute – in 2023.
In all, this study is expected to involve around a hundred participants with T21 aged 18-35 years old, including around thirty at the Institute.
5 recruitment sites are expected to participate: 2 in Spain, 2 in France, and 1 in Sicily
The study is expected to last 7 months per participant (1 month of screening, 3 months' treatment, and 3 months' monitoring).
It will enable us to assess improvements in cognitive performance, the effect on adaptive functions and the safety and tolerance of this new molecule after 3 months' treatment.