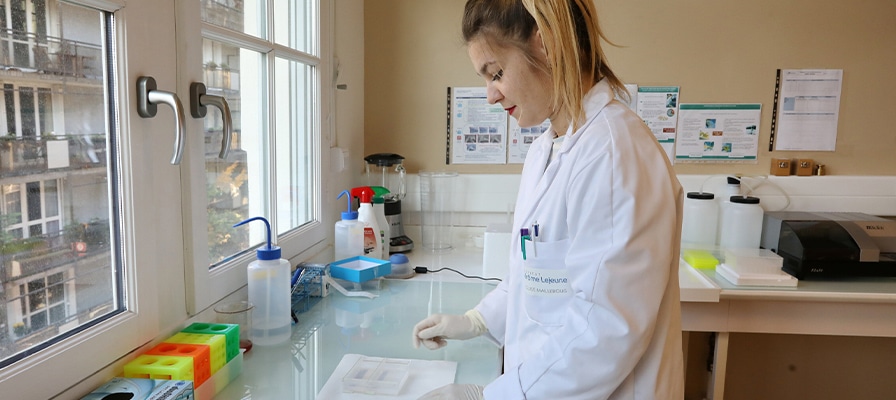 RESEARCH PROGRAMS CONDUCTED BY THE INSTITUTE
 CONSERVATION AND MANAGEMENT OF BIOLOGICAL RESOURCES BY BRC BIOJEL
Analyzing the genetic and biological markers of people with Trisomy 21

In collaboration with:
BCR-BioJeL
Purpose of the study
The purpose of this research study is to analyze the genetic and biological markers in patients coming in for a check-up, regardless of the origin (known or not) of their intellectual deficiencies of genetic origin, and regardless of their age. Thanks to the biological resources generated (DNA, plasma, blood or skin cells, etc.), this analysis will allow studying and better understanding the mechanisms and the pathways involved in various disorders, complications and pathologies associated with intellectual deficiencies of genetic origin.
The second purpose is to allow for the study of treatments or potential molecules on these markers in order to improve or treat disorders caused by the presence of modified genes.
How is the study conducted?
In this study, the BioJel Center for Biological Resources Center collects, prepares and stores biological samples from patients with intellectual deficiencies and control samples (parents, siblings, people who do not have intellectual deficiencies of genetic origin). The associated data such as neuropsychological assessments and clinical data are also collected.
The samples and data will then later be used for research projects.